We are Water for Rural Africa. Even though young, we've impacted thousands of lives in rural Africa through the provision of potable water , advocacy and policy directions. With our country coordinators across the African continent, supported by a dedicated team, ambassadors and our strategic Advisory Council, we are poised to launch into the deeps and affect many other lives with strong presence, passion, determination, and love for humanity.
We are challenged to change lives across Africa under the leadership of our Founder and President, Dr Donald Cog Senanu Agumenu.
Short – term Objective
In the short term, WRA intends to construct one thousand (1,000) mechanized bore – holes within two (2) years of operation in rural Africa.
Medium –term Objectives
In the medium term, the organization will construct three thousand (3,000) bore – holes within three (3) years in rural Africa.
Long – term Objectives
WRA will ensure that 10 million more rural Africans have access to clean drinking water by 2030.
Supporting us has never been easier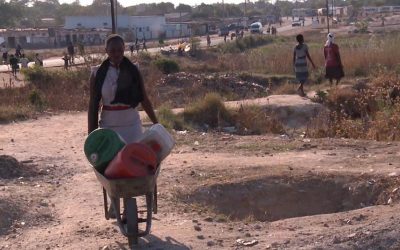 In a new policy brief, the UNDP-SIWI Water Governance Facility (WGF) and SIWI highlight the role of indigenous peoples' solutions to tackle the climate and water crisis and how countries can draw on these experiences to reach the goals of the Paris Agreement. This is...
We would love to hear from you.